Creating Future in Laundry Automation
The panel for the Industry 4.0 – Automization & Digitilization of Laundry & Dry-Cleaning session moderated by Elgar Straub discussed on how technology has become a global revolution and is fast moving to inconceivable proportions where almost everything is determined to be automated. However, the dry-cleaning industry has not tested the formula and lags when it comes to automation and technology. And thus, the turn-around time in dry cleaning business or the manual tagging or be it the whole business process of any acclaimed drycleaning service has often left the customer disgruntled.
According to Rachit Ahuja, CEO, Quick Dry-Cleaning Software, "There has been a perpetual demand for setting up a process in dry cleaning business that is both process dependent and satisfies customers with the services offered. The industry requires to manoeuvre to a platform which is automated in terms of customer interaction, servicing and manages on-board customers and keep adding new ones. It should also eliminate all entry barriers for owner of the business. The answer is automated cloud-based business management software to take the dry- cleaning business to the next level."
"In the past two years, IoT and cloud computing have become more commonplace and relevant in the laundry industry. With laundry machines now passing on process information, customised applications and emerging SaaS solutions act as both a POS and fully-fledged business management system. The biggest change has been the ease of scaling up in a smart way."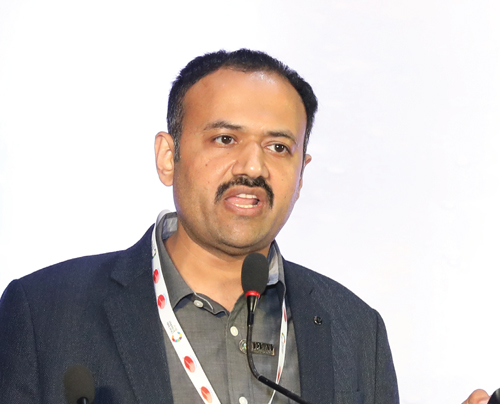 Ahuja also spoke on how using Industry 4.0 technology in their business, one can enhance customer experience by implementing five pillars of business (which are marketing, sales, services, operations and feedback) effectively. He cites example of Omni Channel experience, which is a multichannel approach to marketing, selling, and serving customers in a way that creates an integrated and cohesive customer experience no matter how or where a customer is present.
There are several factors driving automation in laundry/ linen services. Labour issues, the need for efficiency, cost control, technology and more have resulted in more automated laundry equipment and processes. But just how automated will laundry operations be in the future?
"Technology such as IoT, AI and ML simplify the laundry experience. It can change the laundry business, making it easier, reasonable and more cost-effective for the user. Hence, this is the right time to adapt and implement the technology and witness the change in their business", said, Keith Tan Chee Meng, Regional Sales Executive, JENSEN.
When it comes to laundry, the most challenging part remains the logistics, which put a strain on the operations and the unit economics. Though, of course, the logistics become sustainable at a scale later, in the initial phase of a laundry start-up, delivery costs cut hugely into margins.
The next challenge is that of maintaining a consistency in quality. In category like this or any other one must treat customer as a fresh customer every time. So, the risk of losing a customer is very high. Lack of educated and skilled manpower is another issue. The sector being unorganised and capital intensive is another issue.