Yes, Clean India Journal is going places. As the scope of Clean India Technology Week and Clean India Show itself is expanding, the magazine too is bringing in changes in terms of segments wise content. Instead of coming out with separate publications for Waste Management and Laundry, Clean India Journal will have add-on sections: Waste Recycling India and LaundrexTimes with distinguished identities. We also look forward to readers participation by way of inputs and reports from different regions.
As we enter the new financial year with expected changes in political and related levels, Cleaning Industry is geared to take on challenges in terms of increased demand, competition and technology adoption. Clients do not want to talk anymore, says an Industry expert. "They would like type more." The twin aspects of innovation and technology both for business creation and creating cleaning products will be influencing the Cleaning Industry. Many advanced systems for cleaning cars, linen cleaning and facility management use less water and incorporate environment & user-friendly features.
In the focus story this time, we discuss how ergonomics can help housekeepers achieve better results and save their backs too. Lighter and better designs of equipment and tools have become the norm today and employers are realising the fact that the productivity is linked to product efficiency and employee health in equal measure.
A new UN report says that a quarter of the world's health facilities lack basic water services, impacting two billion people. The unhygienic conditions could fuel the global rise of deadly superbugs. Worldwide, nearly 900 million people have no water at all at their local health facility or have to use unprotected wells or springs. One in five facilities also lack toilets, impacting about 1.5 billion people. Clean India Journal holds annual conferences and seminars on hospital infection control and sanitation bringing to the fore many challenges being faced by the healthcare and other sectors

Mangala Chandran
editor@virtualinfo.in
Now Follow us on
https://www.facebook.com/cleanindiajourn/
Now Follow us on
https://twitter.com/CleanIndiaJourn/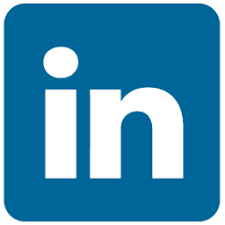 Now Follow us on
https://www.linkedin.com/in/cleanindiajournal
---
March 2019
It was very exciting for the VIS team to have successfully organised the Clean India Technology Week last month in Bangalore along with a number Conference Tracks which drew professionals from all quarters.
Readmore
February 2019
Clean India Journal and Clean India Show have come a very long way. The magazine grew nationally and internationally so also the exhibitor/visitor participation and the scope of the Show which is now part of a bigger platform – Clean India Technology Week – along with three other expos.
Readmore
January 2019
Digital transformation, sure is the trend today. In all sectors and in all processes, the use of technology radically improves the performance.
Readmore
December 2018
The success of India's 'smart cities' will be, in part, dependent on the way the cities handle the management of waste.
Readmore
November 2018
All eyes are on the rupee which has been falling in value against the US dollar. It has no doubt created market volatility.
Readmore
October 2018
Clean India Journal is 13. Becoming a teenager is exciting for a girl or a boy. The first step to cautious freedom, to being grown up and to a state of wanting to achieve a lot more.
Readmore
September 2018
When we talk of cleanliness and hygiene, the term is of great significance when applied to the current situation in Kerala where thousands of houses, relief camps and public places have to be cleaned up.
Readmore
August 2018
With the third IHS event in Colombo in July hitting it big, Clean India Journal has really gone global. The event garnered international attention and the Journal's effort in association with the members of the Asian Housekeepers Association to raise the bar in the realm of hospitality housekeeping has gained momentum.
Readmore
July 2018
This issue is dedicated to housekeeping, especially to all the hardworking housekeepers in the hospitality industry who strive to see that your stay at a hotel turns 'awesome'.
Readmore
June 2018
After the 2016 ISSA Interclean, Amsterdam, we wrote about how the trend of going digital had widely been accepted by the Cleaning industry and how it was going to change the way we clean.
Readmore
May 2018
It does not matter where the cleaning is done and who is cleaning. What matters is whether the process of cleaning is healthy, safe, environment friendly and effective.
Readmore
April 2018
It does not matter where the cleaning is done and who is cleaning. What matters is whether the process of cleaning is healthy, safe, environment friendly and effective.
Readmore
March 2018
The healthcare infection control seminar session during the January Clean India event, opened up interesting discussions and useful information on tackling the infections associated with hospitals.
Readmore
February 2018
With the recently concluded expos of Clean India far exceeding expectations in terms of participation and business, we cannot help but talk about them proudly and loudly.
Readmore
January 2018
As this January edition of Clean India Journal goes to press, we are also engaged in giving the finishing touches to the annual Clean India Show and the parallel expos on waste technology, laundry and car care happening in Mumbai from January 18. The coming together of multiple segments has made the event larger and more exciting.
Readmore