The Prime Minister, Narendra Modi, has been implementing an ambitious agenda in the last five years: Along with economic reforms the government has built roads and created a high-profile nation-wide cleanliness drive. People who voted for him have a long list of his achievements. Figuring definitely in the list is his mandate for a clean India. Getting toilets built across the nation is one thing; what has also been felt is the increase in awareness among the facility owners and sectors like hospitality, healthcare & other areas like airports, transit stations, etc., to keep up high standards of maintenance.
Today, India has airports equal or better than many of the international airports. The word 'sustainability' is the core element around which these operate. Clean India Journal brings in an account of the maintenance practices at the Rajiv Gandhi International Airport, Hyderabad, which has a holistic approach to sustainability covering right from cleaning standards to energy efficiency, water & waste management and being carbon neutral. Recently, the Mumbai International Airport bagged a top award from the Airport Council International for its environment Now follow us on https://www.facebook.com/CleanIndia Now follow us on https://www.linkedin.com/in/cleanindiajournal/ Now follow us on https://www.twitter.com/CleanIndiaJourn/ EDITORIAL friendly practices. Many of the Indian railway stations, metro stations and bus stations too are transforming themselves to offer clean and healthy environment.
With this emphasis on offering better customer experience, the FM industry sure is on the growth path in India as it is elsewhere in the world. We can see emerging trends like IoT and Data analytics, AI to shape workplaces, new models of integrated services and coworking.
Set by the United Nations Environment Programme, the theme for this year's World Environment Day – June 5 – has been air pollution. India is growing more toxic with each passing year, more precisely, with each passing day. So, each day should be seen as an anti-air pollution day till we find some sort of an answer.

Mangala Chandran
editor@virtualinfo.in
Now Follow us on
https://www.facebook.com/cleanindiajourn/
Now Follow us on
https://twitter.com/CleanIndiaJourn/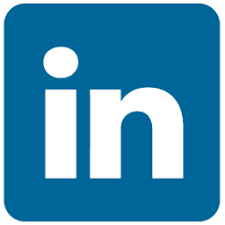 Now Follow us on
https://www.linkedin.com/in/cleanindiajournal
---
May 2019
Blame it on the job one does. Like, if I look at the badges of janitors at the airport washrooms or malls in any part of the world, it is because I am curious to know the companies deploying them. The restrooms get judged in minutes.
Readmore
April 2019
Yes, Clean India Journal is going places. As the scope of Clean India Technology Week and Clean India Show itself is expanding, the magazine too is bringing in changes in terms of segments wise content.
Readmore
March 2019
It was very exciting for the VIS team to have successfully organised the Clean India Technology Week last month in Bangalore along with a number Conference Tracks which drew professionals from all quarters.
Readmore
February 2019
Clean India Journal and Clean India Show have come a very long way. The magazine grew nationally and internationally so also the exhibitor/visitor participation and the scope of the Show which is now part of a bigger platform – Clean India Technology Week – along with three other expos.
Readmore
January 2019
Digital transformation, sure is the trend today. In all sectors and in all processes, the use of technology radically improves the performance.
Readmore
December 2018
The success of India's 'smart cities' will be, in part, dependent on the way the cities handle the management of waste.
Readmore
November 2018
All eyes are on the rupee which has been falling in value against the US dollar. It has no doubt created market volatility.
Readmore
October 2018
Clean India Journal is 13. Becoming a teenager is exciting for a girl or a boy. The first step to cautious freedom, to being grown up and to a state of wanting to achieve a lot more.
Readmore
September 2018
When we talk of cleanliness and hygiene, the term is of great significance when applied to the current situation in Kerala where thousands of houses, relief camps and public places have to be cleaned up.
Readmore
August 2018
With the third IHS event in Colombo in July hitting it big, Clean India Journal has really gone global. The event garnered international attention and the Journal's effort in association with the members of the Asian Housekeepers Association to raise the bar in the realm of hospitality housekeeping has gained momentum.
Readmore
July 2018
This issue is dedicated to housekeeping, especially to all the hardworking housekeepers in the hospitality industry who strive to see that your stay at a hotel turns 'awesome'.
Readmore
June 2018
After the 2016 ISSA Interclean, Amsterdam, we wrote about how the trend of going digital had widely been accepted by the Cleaning industry and how it was going to change the way we clean.
Readmore
May 2018
It does not matter where the cleaning is done and who is cleaning. What matters is whether the process of cleaning is healthy, safe, environment friendly and effective.
Readmore
April 2018
It does not matter where the cleaning is done and who is cleaning. What matters is whether the process of cleaning is healthy, safe, environment friendly and effective.
Readmore
March 2018
The healthcare infection control seminar session during the January Clean India event, opened up interesting discussions and useful information on tackling the infections associated with hospitals.
Readmore
February 2018
With the recently concluded expos of Clean India far exceeding expectations in terms of participation and business, we cannot help but talk about them proudly and loudly.
Readmore
January 2018
As this January edition of Clean India Journal goes to press, we are also engaged in giving the finishing touches to the annual Clean India Show and the parallel expos on waste technology, laundry and car care happening in Mumbai from January 18. The coming together of multiple segments has made the event larger and more exciting.
Readmore